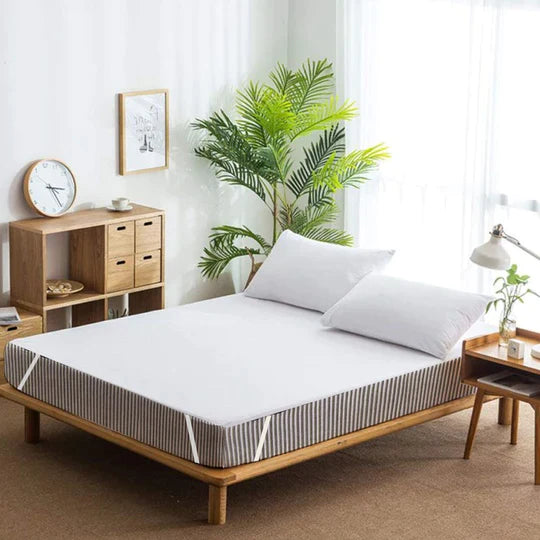 Best Mattress for Scoliosis 
Medium-firm mattresses will be best for people with scoliosis. Medium-firm mattresses are also good for alleviating back pain that is not associated with scoliosis. Foam mattresses, and hybrid mattresses may provide the most cushioning, pressure point relief, and support. Both memory foam, and hybrid mattresses are good options for people with scoliosis because they provide pressure relief, and support. With the proper mattress, this sleeping position will help to keep the spine in neutral alignment while sleeping. Mattresses that are too firm for your body type will only block your spine from contouring naturally into your mattress-leading to pressure points, and aches. A mattress which is too firm will not support your spine in its normal alignment. 
Medisleep brings the best Memory Foam Mattresses that are good options for people with back pain. They support the natural curve of the spine, which reduces stress, and fatigue on the body, and helps to reduce back pain. Memory foam may also be better for people at risk of pressure ulcers, such as during long periods of bed rest. 
Get the Best Mattress for Scoliosis on Medisleep- 
If you are looking for the best Mattress for Scoliosis then Medisleep is the best platform that has extensive products, and comprises different mattress types. Just check all the necessary details, and buy options. 
Solace Mattress (Price- Rs. 7,950)
This Mattress blends the responsive feel of our gel based memory foam with the firm support of Rebonded foam layer which keeps your Spine in healthy alignment to give you a relaxed & good night's sleep. A firm layer is designed to support the joints, back, and provide comfort to the overall body. Its firmness prevents sagging, which results in the mattress lasting longer. It provides soothing relaxation to the body by providing backache-free sleep. This comes with a comprehensive 7-year warranty, reaffirming our brand promise in the customer's mind for making the right choice, and investment. This Solace Mattress is available in King 72*70, King 72*72, King 75*70, King 75*72, King 78*70, and King 78*72 Sizes. 
Original Mattress (Price- Rs. 6,175)
This Mattress compiles the benefits of responsive memory foam, and H.R. support foam that keeps your body, and backache-free to start your day relaxed & rejuvenated. This is designed to be breathable, with high levels of airflow to keep you & the mattress cool. The gel based memory foam consists of millions of cooling gel particles, which regulate air flow, and provide therapeutic support to the body. This provides great elasticity, and optimal supporting force that distributes the body pressure across to the entire surface that provides relief to pain points. This Original Mattress is available in King 72*70, King 72*72, King 75*70, King 75*72, King 78*70, and King 78*72 Sizes. 
Medisleep brings the mattress that allows the best memory foam mattress in India, conveniently delivered right at your doorstep. With Medisleep, you don't have to worry about the size of the bed, you can order anything from a Single Bed to Double Bed Mattress Online in India. There is a wide variety of range, sizes, and memory foam mattresses online that can fit different types of beds. Whether you need a regular foam mattress or a single memory foam mattress for Scoliosis, Medisleep will look into all your concerns. 
Here, you also get the huge varieties of other products that include Mattress Protectors, Pillows, and many more to explore. Just find the best solutions that work for you in creating the perfect home. 
Get the best Mattress for Scoliosis at competitive prices on Medisleep that offers premium quality, and stands for innovation.  Explore more, and find solutions that work for you in creating the perfect home.