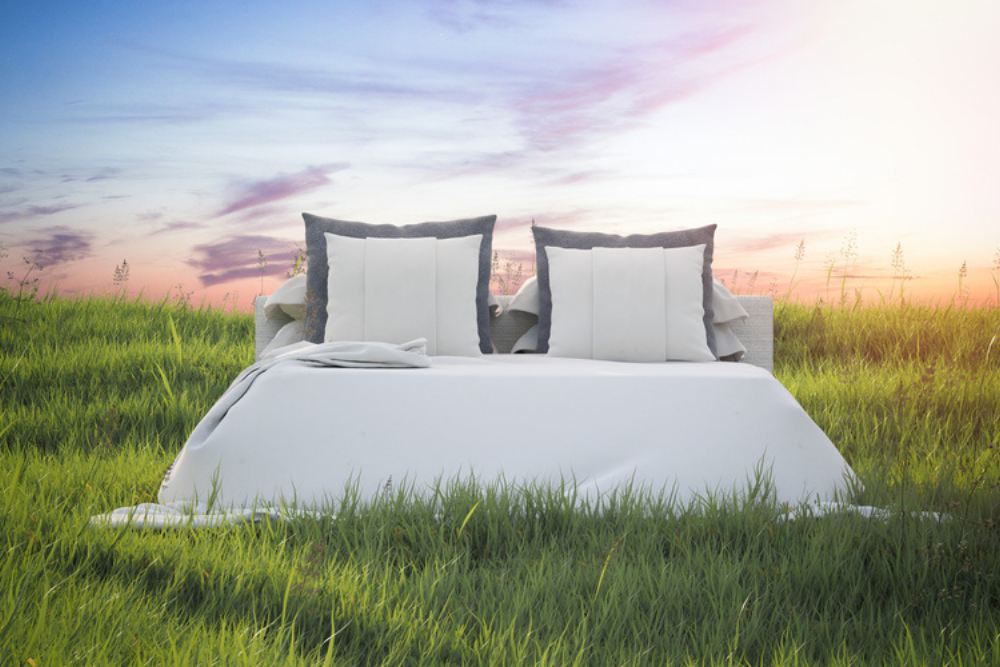 A natural latex mattress is considered one of the most beneficial mattresses for a good and healthy sleep. Medisleep has a very special range of latex mattresses that are made from 100% Natural Pin-core Latex, specifically designed to avoid back pain and eliminate stiffness. The Air cores on both sides of the mattress allow the cells of the mattress to 'breathe' and keep you cool while you are asleep. The unique layer of pin-core latex gives a soft comfort with proper support for your spine.
Natural latex Foam is organic, durable, and soft which makes it eccentric, and allows you experience the best sleep. Our latex mattresses are composed of different layers and come with a breezy organic cotton cover. 
Some benefits of Natural Latex mattress:
Best Suited for Back Support

- Unlike memory foam or other kinds of mattresses, latex mattresses have medium to firm density and elastic-like properties make them suitable for back support too. The latex memory foam only sinks to some level, and the rest aligns with parts not exerting much reaction pressure. 
Since it is a naturally sourced product, it is also less likely to lose its shape or density over time. This helps you look after your back's health for years. Moreover, latex foam mattresses are also good at retaining their shape, and high responsiveness ensures immediate relief in weak or paining back regions. 
Hypoallergenic and Low Maintenance

- Most mattresses attract microorganisms, such as bacteria, fungi, and viruses easily that collect on the top of the mattress and cause mold, dust mites, and mildew. However, latex mattresses are naturally antimicrobial, meaning it repels harmful microorganisms. 
One of the best things about latex foam mattresses is also how they're incredibly low maintenance. As they're naturally resistant to harmful microorganisms and tend not to trap any allergens, latex foam mattresses also need less cleaning.
Environment-friendly

- Natural latex is refined from the sap of the rubber tree. It lasts long enough to last up to 10-15 years, minimizing strain on rubber trees, but the overall ecological footprint is minimal. From manufacturing, raw source material, it is probably the longest-lasting product you can get for your home that offers excellent benefits all around. Natural latex is also biodegradable, ensuring it won't sit in a landfill for years.
Durable

- Latex foam mattresses can last up to 15 years as they are organic and are made from the sap of the rubber tree. Thus these mattresses are sustainable, last longer than other mattresses, and are long-term investments. 
Breathable

- The air cores on both sides of the mattresses permit constant airflow which helps in maintaining the temperature of the body while you sleep. Most importantly, chemicals found in synthetic materials retain body heat and natural latex mattresses contain little to no additives.