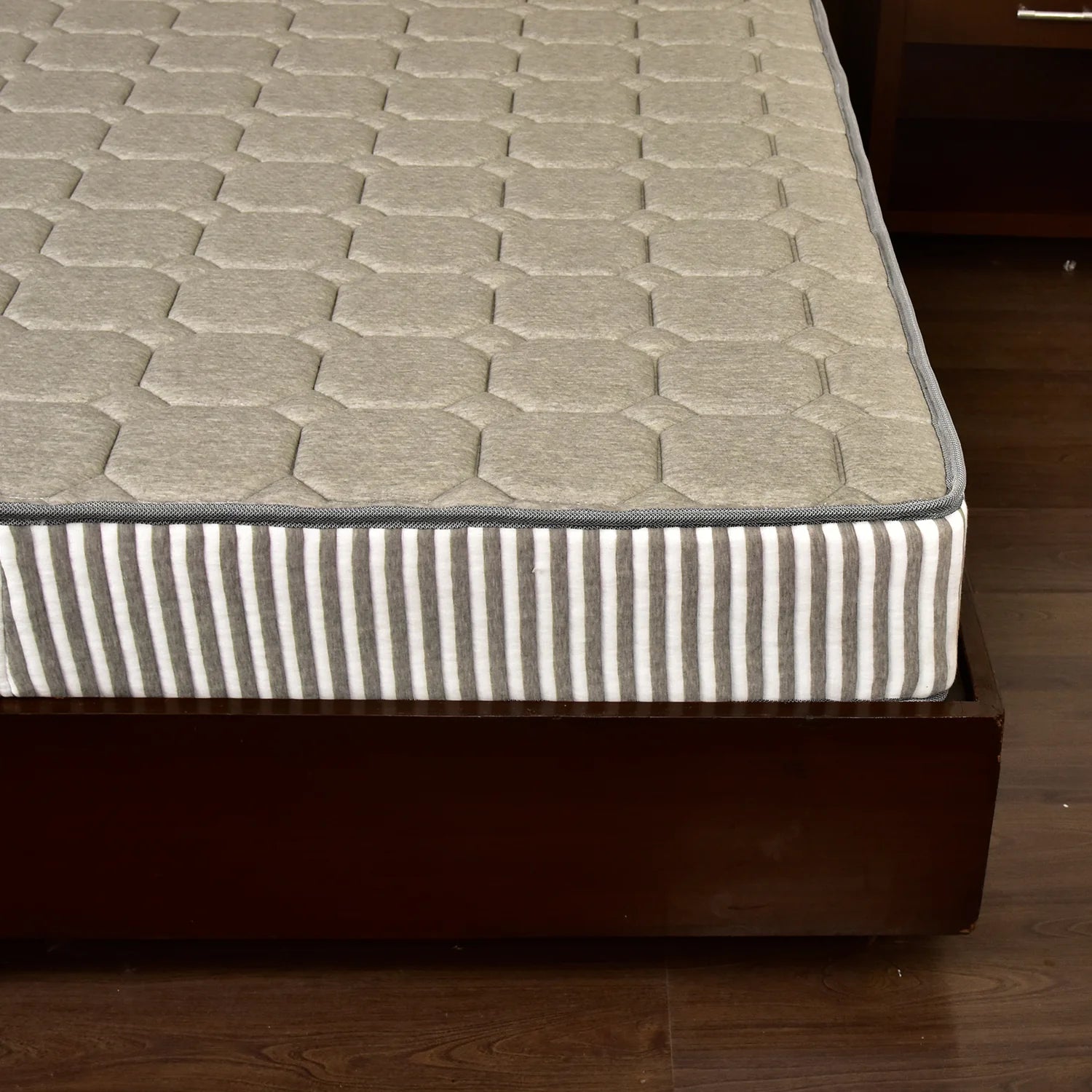 Get an ideal size mattress for your body that maintains proper alignment of the bones, and muscles and offers best comfortable sleep. Medisleep brings a range of mattresses in various sizes in India. This is  suitable for all couples, children, senior citizens, and everyone you can imagine. We offer a wide range of bedding products that are suited to your needs, and preferences. We ensure a highest quality mattress at the very best of prices, and are best in quality. 
18 inch Mattress Price in India
18 Inch Mattress price is starting from Rs. 9,799-15,000 in India. The materials used to create a mattress are a significant factor in making mattresses so expensive. Better quality materials will increase the price of a bed. Some materials, such as organic materials, are also more costly to produce than high-quality synthetic materials. 
Get the 18 inch mattress price in India on Medisleep that includes -
Medisleep Livelin 2 in 1 Reversible soft & firm sides 18 inch (Price - Rs. 15,900)
This Mattress is made from 100% Natural Pin-core Latex, with Air cores on both sides of the mattress, keeping you cool while you are asleep. This mattress comes with an Organic Cotton Quilted cover, coupling the mattress with a plush feel, and unparalleled support. The latex layer gives a unique balance of soft comfort with proper support for your spine. This offers a unique balance of soft comfort with proper support for your spine. Natural Latex Foam is comfortable, Durable, Organic, and Safe. 
Medisleep Dual Comfort Mattress 18 Inch Queen Bed Size High Density (Price- Rs. 10,958)
Mattress has the highly breathable, and hypoallergenic fabric for a hygienic, safe, and relaxing sleep. This immensely durable, and resilient, integrated with certigard technology prevents germs, and odor, and offers excellent comfort & pressure relief. 
Medisleep Amaze Eco 18 Inch Medium Firm Queen Size Bed Mattress (Price- Rs. 13,200)
Mattress has an innovative, and intelligent foam technology that smartly adapts to any body shape seamlessly providing personalized comfort, and orthopedic support based on each body's weight, height, and sleep position. The outer cover is made from breathable fabric that wicks moisture, and dried quickly, it is abrasion, and pilling-resistant. 
Medisleep 18 Inch Medium Firm Queen Size Pocket Spring Mattress (Price - Rs. 6,675)
This Mattress is made of Organic Pin core Latex & high resilience support foam, this mattress marks a new standard in Hybrid Latex Mattresses. We crafted this latex combination mattress to produce a simple but high-quality mattress that is comfortable, durable, and safe. This gives a unique balance of softness, and comfort with firm support for your spine. 
Wakefit Mattress (Price - Rs. 12,047)
This Mattress blends the responsive feel of our gel based memory foam with the firm support of Rebonded foam layer which keeps your Spine in healthy alignment to give you a relaxed & good night's sleep. A firm layer is designed to support the joints, back, and provide comfort to the overall body. Its firmness prevents sagging, which results in the mattress lasting longer. It provides soothing relaxation to the body by providing backache-free sleep. This comes with a comprehensive 7-year warranty, reaffirming our brand promise in the customer's mind for making the right choice, and investment.